So beautiful. So crumbling. Everything is ephemeral in our world…even stone.
Journalist Spends Four Years Traversing India to Document Crumbling Subterranean Stepwells Before they Disappear
by Christopher Jobson (COLOSSAL)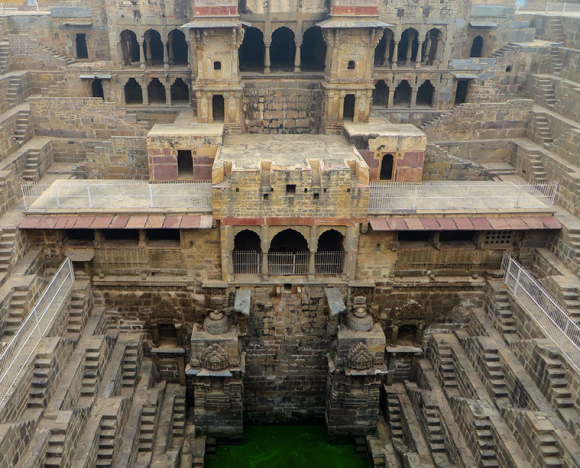 Doesn't that look like an M.C. Escher piece?
"Across India an entire category of architecture is slowly crumbling into obscurity, and you've probably never even heard it. Such was the case 30 years ago when Chicago journalist Victoria Lautman made her first trip to the country and discovered the impressive structures called stepwells. Like gates to the underworld, the massive subterranean temples were designed as a primary way to access the water table in regions where the climate vacillates between swelteringly dry during most months, with a few weeks of torrential monsoons in the spring.
Thousands of stepwells were built in India starting around the 2nd and 4th centuries A.D. where they first appeared as rudimentary trenches but slowly evolved into much more elaborate feats of engineering and art. By the 11th century some stepwells were commissioned by wealthy or powerful philanthropists (almost a fourth of whom were female) as monumental tributes that would last for eternity. Lautman shares with Arch Daily about the ingenious construction of the giant wells that plunge into the ground up to 10 stories deep…"
For the rest, and spectacular photos. click here.
Share