Archive for the 'Religion & Spirituality' Category
Oddly beautiful, beautifully odd, and just plain ODD.
Photographing the Real Bodies of Incorrupt Saints
(from Atlas Obscura)
"The Italian nun grimaced at my camera, reviewing the photo that she had just snapped of me. We had to take another, she explained. The shriveled corpse to my left was beautiful. My face had room for improvement.
So it goes in the world of the incorrupt, a group of saints whose bodies supposedly won't decompose. This particular corpse belonged to St. Paula Frassinetti, displayed at the Convent of St. Dorotea in Rome. In the popular imagination, they're like sleeping beauties, but Paula, who's been dead for 133 years, is shriveled and brown inside her crystal casket. This paradox is what makes the incorrupt fascinating…"
For much more, click here. Lots of photos.
Share
In case you missed this before, or did not have a chance to see the pictures, here's a bit on those discoveries made at Stonehenge last year. (Not that we mystery-minded folks were ever all that surprised by this news!)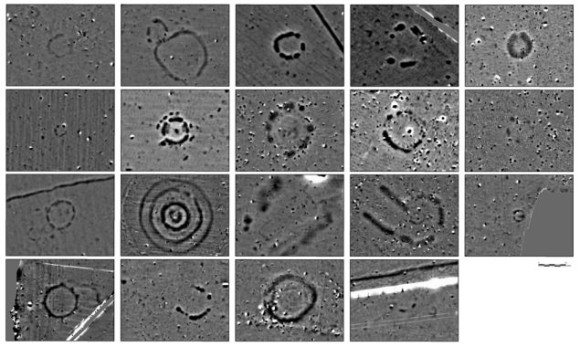 Archaeologists Have Made An Incredible Discovery At Stonehenge
by George Dvorsky (io9)
"Using powerful ground-penetrating radar, investigators working around Stonehenge have detected a trove of previously unknown burial mounds, chapels, shrines, pits — and most remarkable of all — a massive megalithic monument made up of more than 50 giant stones buried along a 1,082-foot-long c-shaped enclosure.
This news is unreal — and it's resetting virtually everything we thought we knew about Stonehenge. Just a week after finding out that Stonehenge was once a complete circle, archaeologists from Birmingham and Bradford universities, and from the Ludwig Boltzman Institute in Vienna, have shattered the image of Stonehenge as a desolate and lonely place…"
For more on this, and pictures, click here.
Share