Treasure can be found in unlikely places…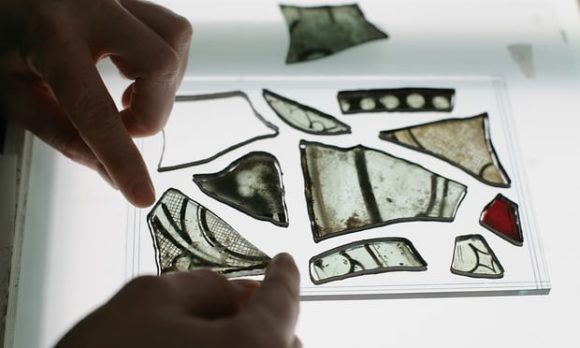 From The Guardian,
Westminster Abbey's attics yield a treasure trove of stained glass
Archaeologists clearing attics to create new museum space find 30,000 stained glass shards, some dating back to 13th century
"When the archaeologist Warwick Rodwell scooped up a handful of dust from the attics of Westminster Abbey and saw dozens of tiny fragments of glass glittering in the grime, he realised they were dealing with excavation, not house clearance.
The salvaged glass – some dating back to the 13th century, including stars, flowers and sun rays, fierce little mythical animals and beautiful medieval faces – is being recycled into dazzling new windows being made for the abbey at the stained glass studio at Canterbury Cathedral, where some of the original medieval glass artists may have worked.
The Westminster attics, the triforium, were being cleared out to create a museum space opening next year. It will be the first time the general public has been admitted to the spectacular space.
Until the new tower, which will be lit by the new windows, was built outside the walls of Poets' Corner, the only access was by a perilous, narrow spiral staircase used by centuries of workmen, and occasionally guests, and in the 20th century journalists, for great state occasions including coronations, royal weddings and funerals.
Rodwell said: "Once I saw the glass, the penny dropped. I realised this was treasure, not rubbish, and we would have to go through every inch of it. The workmen thought I was mad."
The attics became one of the most unusual excavations anywhere: the diggers were working in pits up to 1.5 metres (5ft) deep, heavily masked to protect them from asbestos and lead dust, almost 30 metres above the floor of the abbey…"
For the rest, click here.
Share