Neil Gaiman spoke about stories recently in San Francisco. Enjoy!
Neil Gaiman on How Stories Last
by Maria Popova (Brain Pickings)
"Stories … are genuinely symbiotic organisms that we live with, that allow human beings to advance."
"Stories have shapes, as Vonnegut believed, and they in turn give shape to our lives. But how do stories like the fairy tales of the Brothers Grimm or Alice in Wonderland continue to enchant the popular imagination generation after generation — what is it that makes certain stories last?
That's what the wise and wonderful Neil Gaiman explores in a fantastic lecture two and a half years in the making, part of the Long Now Foundation's nourishing and necessary seminars on long-term thinking.
Nearly half a century after French molecular biologist Jacques Monod proposed what he called the "abstract kingdom" — a conceptual parallel to the biosphere, populated by ideas that propagate like organisms do in the natural world — and after Richard Dawkins built upon this concept to coin the word "meme," Gaiman suggests stories are a life-form obeying the same rules of genesis, reproduction, and propagation that organic matter does…"
The audio for the talk is here, or click the image below.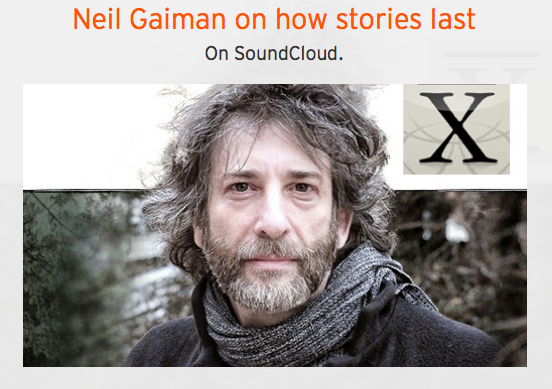 See the rest, as well as transcribed highlights here.
Share