Happy Valentines, lovers!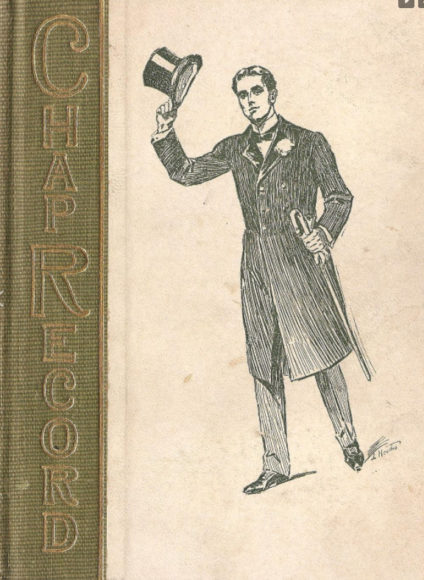 From Atlas Obscura,
Chap Records Were Basically Yelp for 1900s Eligible Bachelorettes
The books helped women keep track of—and review—their suitors.
by Rick Paulas
"After a second date in 1908 with a suitor named Ray Smith, Carol Pardee, the privileged granddaughter of Oakland mayor Enoch Pardee, took out her notebook and, with careless spelling, wrote her opinion about the boy: "To big a sport. Talks to much."
Later in the year, she met Frank Haudel. Verdict: "[t]oo dirty. Teeth are green." On January 16th, 1911, after a date with Wyman Smith from Sacramento, she wrote a one-word summary of the courter: "FOOL."
These pithy reviews—others range from "dandy" to "tiresome" to the frequently used single-word dismissal of "mutt"—are still on display at The Pardee House museum in Oakland in Carol Pardee's Chap Record, a small volume bound in green and gold with a dapper gentlemen doffing a hat on the cover.
The Chap Record was a mostly blank book with sections to be filled out by the "girl of the period"—things like Name, Date, Place, and Opinion. In the front was a section for the Twelve Most Notable Chaps. Published by the Frederick A. Stokes Company in 1898, it sold for a dollar…"
For the rest, click here.
Share