This may actually surprise you. It certainly was news to us!
From MessyNessyChic,
Meet Lilli, the High-end German Call Girl who became America's Iconic Barbie Doll
By MessyNessy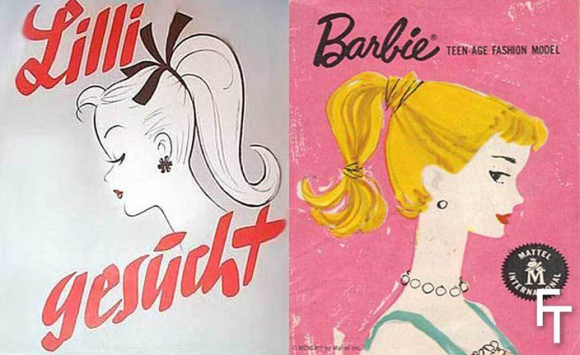 "So it turns out Barbie's original design was based on a German adult gag-gift escort doll named Lilli. That's right, she wasn't a dentist or a surgeon, an Olympian gymnast, a pet stylist or an ambassador for world peace. And she certainly wasn't a toy for little girls…
Unbeknownst to most, Barbie actually started out life in the late 1940s as a German cartoon character created by artist Reinhard Beuthien for the Hamburg-based tabloid, Bild-Zeitung. The comic strip character was known as "Bild Lilli", a post-war gold-digging buxom broad who got by in life seducing wealthy male suitors…"
For the rest, and some great photographs, click here.
Share