Archive for August, 2015
Too good to be true? Buckle your seat belt: These experiments suggest otherwise…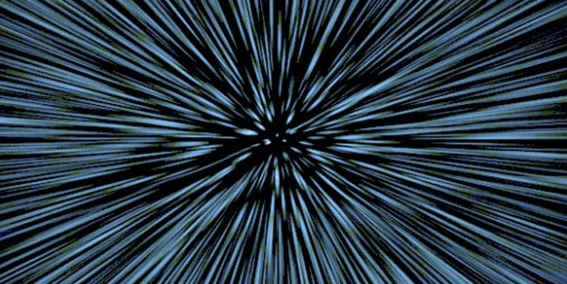 NASA May Have Accidentally Created a Warp Field
From Mysterious Universe
"Star Trek" introduced the world outside of rocket science circles to the concept of warp drive – the propulsion system that allowed the starship Enterprise to travel faster than the speed of light. Warp speed is the holy grail that would let us explore the universe safely surrounded and protected by a space-distorting warp field. After watching the SpaceX rocket recently just try to land on a platform, you'd think this ability is years if not decades away. Yet the buzz on space websites is that NASA may have accidentally discovered a way to create a warp field. Wait, what?
Check out episode 13.15 of the MU Podcast for a in-depth discussion of the warp drive HERE
To get around the theory of relativity, physicist Miguel Alcubierre came up with the concept of a bubble of spacetime which travels faster than the speed of light while the ship inside of it is stationary. The bubble contracts spacetime in front of the ship and expands it behind it. The warp drive would look like a football inside a flat ring. The tremendous amount of energy it would need made this idea prohibitive until Harold "Sonny" White of NASA's Johnson Space Center calculated that making the ring into a donut shape would significant reduce the energy needs…"
For the rest click here.
Share
This is the stuff of legends…
Skeleton of a High Status Spiritual Woman Unearthed Near Rollright Stones in England
(Mark Miller, Ancient Origins)
"Legend has it that centuries ago a witch turned a would-be king of England and his men and knights to stone, which still stand and are among the Rollright Stones circle at Warwickshire. Now a new legend has cropped up: A 7th century AD skeleton recently unearthed at the site is being called the witch who turned the ambitious men to stone.
The woman stood between 4 feet 11 inches and 5 feet tall (about 152 cm) and was buried with a Roman patera or bronze vessel possibly used to cook offerings to the gods, a large amber bead and an amethyst set in silver. The patera is only the fifth found in England. She also had with her a large spindle whorl, which, with the patera, ITV.com says, indicates that "Rita," the Saxon pagan Rollright Witch, as she is being called, was a spiritual woman of high status…"
Share