"The way it worked behind the facade was masterful."
What a story….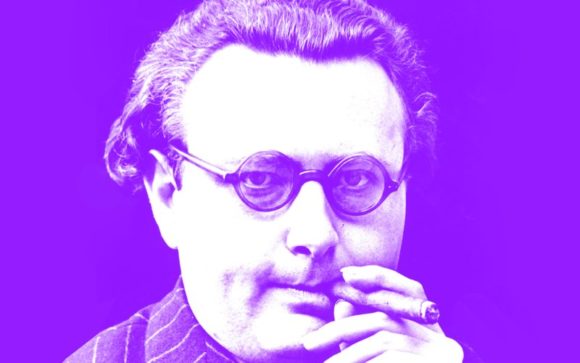 From The Daily Beast,
Louis de Wohl: The Astrologer Who Helped Foil Hitler
In the run-up to WWII, British intelligence unleashed an astrologer on an unsuspecting American public to sway public opinion on the war. He was a persuasive fake.
by Annie Jacobsen
"It was the summer of 1941 and a British astrologer named Louis de Wohl was becoming wildly popular among Americans with his increasingly accurate predictions in his stargazer column, "Stars Foretell." As de Wohl's reader numbers escalated to meteoric heights, real world consequences ensued. In August 1941, the Federal Communications Commission (FCC) lifted its long-standing ban against astrologers and aired an exclusive interview with the man being heralded as "The Modern Nostradamus." Just a few weeks later, for the first time in U.S. history, an astrologer was filmed for a U.S. newsreel, the TV news of the day. "Pathe? News released the newsreels' seminal plunge into prophecy with a nation-wide audience of 39,000,000 sitting as judge jury and witness," declared a press release issued by de Wohl's manager. Except it was a facade; it was all fake news.
De Wohl's newspaper column was part of an elaborate black propaganda campaign to organize American public opinion in favor of Britain, and to ultimately get the U.S. to enter the war. In reality, de Wohl worked for British Intelligence (MI5). His so-called manager was none other than the legendary spymaster Sir William Stephenson, a man whom Winston Churchill famously called Intrepid. The average American had no idea…"
Click here for the rest.
Share