A genius take on creative genius…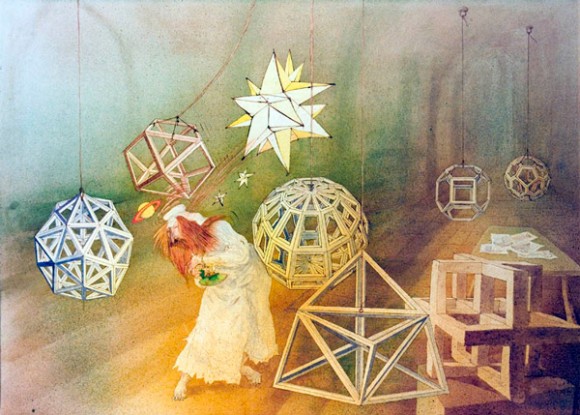 Leonardo's Brain: What a Posthumous Brain Scan Six Centuries Later Reveals about the Source of Da Vinci's Creativity
by Maria Popova
How the most creative human who ever lived was able to access a different state of consciousness.
"One September day in 2008, Leonard Shlain found himself having trouble buttoning his shirt with his right hand. He was admitted into the emergency room, diagnosed with Stage 4 brain cancer, and given nine months to live. Shlain — a surgeon by training and a self-described "synthesizer by nature" with an intense interest in the ennobling intersection of art and science, author of the now-legendary Art & Physics — had spent the previous seven years working on what he considered his magnum opus: a sort of postmortem brain scan of Leonardo da Vinci, performed six centuries after his death and fused with a detective story about his life, exploring what the unique neuroanatomy of the man commonly considered humanity's greatest creative genius might reveal about the essence of creativity itself.
Shlain finished the book on May 3, 2009. He died a week later. His three children — Kimberly, Jordan, and filmmaker Tiffany Shlain — spent the next five years bringing their father's final legacy to life. The result is Leonardo's Brain: Understanding Da Vinci's Creative Genius (public library | IndieBound) — an astonishing intellectual, and at times spiritual, journey into the center of human creativity via the particular brain of one undereducated, left-handed, nearly ambidextrous, vegetarian, pacifist, gay, singularly creative Renaissance male, who Shlain proposes was able to attain a different state of consciousness than "practically all other humans."…
For the rest click here to go to the oh so wonderful Brain Pickings.
Share