Oh my! We love these so very much…
Enjoy.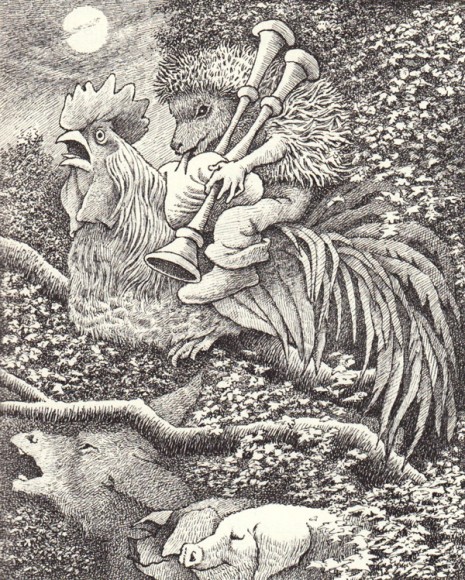 Where the Wild Things Really Are: Maurice Sendak Illustrates the Fairy Tales of the Brothers Grimm
by Maria Popova (Brain Pickings)
"A dialogue in darkness and light across two centuries of magic and genius.
It is always an immeasurable delight when a beloved artist reimagines a beloved children's book — take, for instance, the various illustrations for Alice in Wonderland and The Hobbit from the past century — but I have a special soft spot for reimaginings of the Brothers Grimm fairy tales, which remain among humanity's most exquisite and enduring storytelling. The roster of notable interpretations is lengthy and impressive — including Lorenzo Mattotti for a retelling by Neil Gaiman, Andrea Dezsö for the little-known original edition of the tales, Edward Gorey for three of the best-known ones, David Hockney for an unusual vintage edition, and Wanda Gág's seminal early-twentieth-century illustrations. But the most bewitching Grimm interpreter of all is Maurice Sendak (June 10, 1928–May 8, 2012)…"
For the rest click here.
Share