From the Denisova Cave, the oldest piece of jewelry ever discovered…
Possibly. It's certainly food for thought…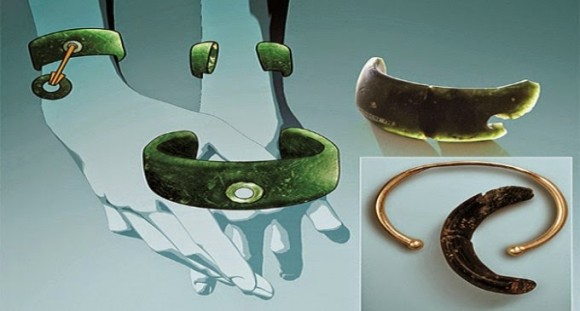 40,000-Year-Old Bracelet Made With Advanced Technology — the Evidence
"Dating back to the Denisovan species of early humans, scientists have confirmed that a bracelet found in Siberia is 40,000 years old. This makes it the oldest piece of jewelry ever discovered.
The bracelet is discovered in a site called the Denisova Cave in the Altai region of Siberia in 2008 and after detailed analysis Russian experts now accept that the bracelet's age as correct.
Scientists conclude it was made by our prehistoric human ancestors, the Denisovans, an extinct species of humans genetically distinct from Neanderthals and modern humans, and shows them to have been far more advanced than ever realized.
But what made the discovery especially striking was that the manufacturing technology is more common to a much later period, such as the Neolithic era. Indeed, it is not clear yet how the Denisovans could have made the bracelet…"
For the rest, click here.
Share