You never know what you may find…
From Little Things dot com,
"This pot was unearthed on the Menominee Reservation in Wisconsin, where it had laid buried for the past 800 years.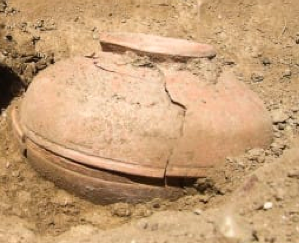 Inside, archaeologists found a stash of seeds. The seeds were probably buried in the pot as a method of storing food supplies. They were determined to be an old, now-extinct species of squash.
Now, seven years after making this stunning discovery, students in Winnipeg decided to plant the 800-year-old seeds — and, to everyone's amazement, something grew…"
For the rest click here.
Share