Toil and trouble….and a little perfume —
From Hyperallergic,
The Poisons, Potions, and Charms of Shakespeare's Plays
by Allison Meier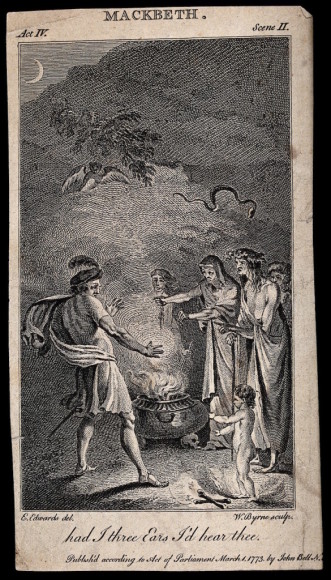 "Potions, poisons, and symbolic herbs are frequent plot devices in the plays of William Shakespeare, and reflect the medical knowledge of his time. Herbals recorded the plant-based concoctions, and through these rare books we can connect his references to remedies of the 16th and 17th century, whether the potent sleeping draught consumed by Juliet, or the rosemary "for remembrance" perfuming Ophelia's bouquet.
"Input from the emerging professions of physicians and 'barber surgeons' coexisted with folk medicine, which was familiar to Shakespeare and his contemporaries," Meghan Petersen, a librarian and archivist at the Currier Museum of Art in New Hampshire, explained to Hyperallergic…"
For the rest, click here.
Share