A little enigmatic beauty for today….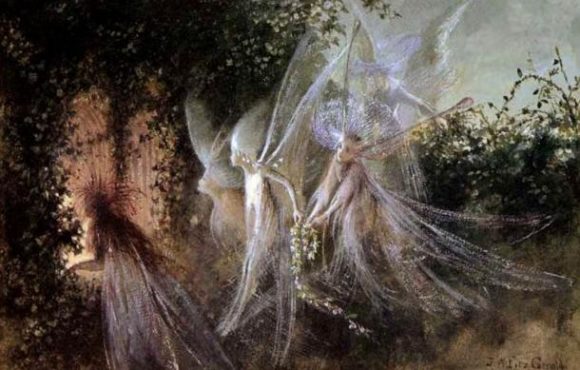 From Ancient Origins,
The Secret Lives of Elves and Faeries: The Truth behind the Story of Rev Robert Kirk
"Born in 1644 in Aberfoyle, a parish of Perthshire, Scotland, Reverend Robert Kirk is remembered for apparently making great strides in bridging the gap between the human and faery realms. He was the seventh son of his parents James and Mary, and went on to become a very intelligent, studious man. Attending the University of St. Andrews and the University of Edinburgh for his Bachelor's and Master's degrees respectively, Kirk chose to follow in his father's footsteps by becoming an Episcopal minister in Scotland. In the Christian world, he is known for having completed and published one of the first translations of the Bible into Gaelic. But aside from his work in the realm of humans, Kirk had spent much of his life enamored and immersed in the tales of faeries. This fascination is what propels Kirk's name to the forefront of folkloric research.
What Reverend Robert Kirk is most known for, though his Biblical works were pertinent in his time, is the legacy of the faery race that he left behind. His The Secret Commonwealth of Elves, Fauns, and Faeries is thought today to be one of the best contributions to modern scholarship on the faery realm. What is most intriguing about this text however, is that it was initially believed to have been an amalgamation of legends and myths the reverend collected during his life, condensed into a single work. Yet in more recent years, there is a belief that the earlier editions of Kirk's manuscript are actually much more personal…."
For the rest, click here.
Share