It's funny how we are skeptical of "sunken" continents such as Atlantis when there are places like Doggerland…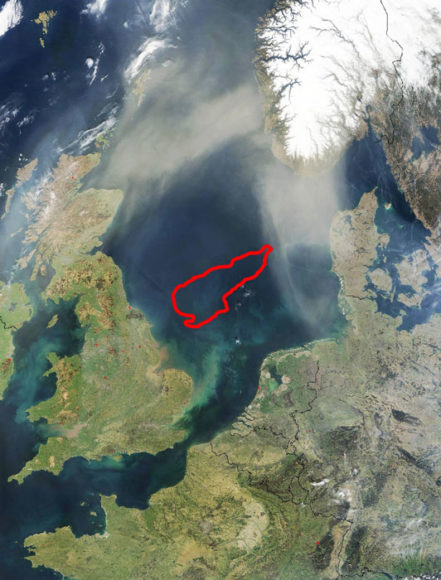 From Ancient Origins,
7,000-Year-Old Forest and Footprints Uncovered in the Atlantis of Britain
"Ancient footprints as well as prehistoric tree stumps and logs have become visible along a 200-meter stretch of a coastline at Low Hauxley near Amble, Northumberland, in what is believed to be Doggerland, the Atlantis of Britain.
The Daily Mail reports that the forest existed in the late Mesolithic period. It began to form around 5,300 BC, and it was covered by the ocean three centuries later. The studies proved that at the time, when the ancient forest existed, the sea level was much lower. It was a period when Britain had recently separated from the land of what is currently Denmark. The forest consisted mostly of hazel, alder, and oak trees. Researchers believe the forest was part of Doggerland, an ancient stretch of a land, which connected the UK and Europe.
Doggerland: Stone Age Atlantis of Britain
Located in the North Sea, Doggerland is believed to have once measured approximately 100,000 square miles (258998 square kilometers). However, the end of the Ice Age saw a great rise in the sea level and an increase in storms and flooding in the region, causing Doggerland to gradually shrink…"
For the rest, and a video, click here.
Share