This is most certainly a woman with an interesting story. We wonder who she was and what her life was like….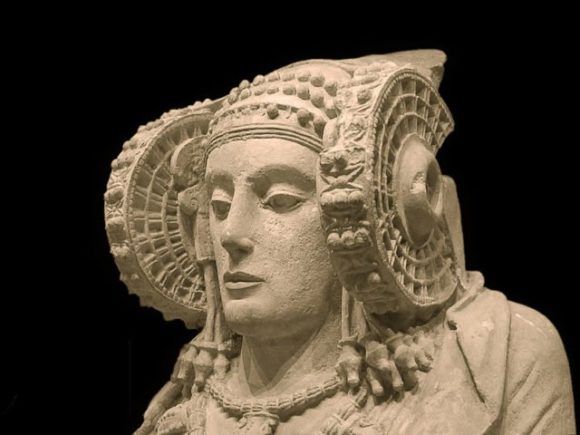 From The Vintage News,
The Lady of Elche: a mysterious artifact found in 1897 on a private estate at La Alcudia, Spain
"The Lady of Elche, also known as Lady of Elx, is a limestone bust of a woman's head found on a private estate at La Alcudia, two kilometers south of Elche, Spain.
The Iberian artifact is believed to have been produced in the 4th century BC, although the craftsmanship suggests strong Hellenistic influences. It is one of the most famous sculptures in the world.
The sculpture was found on 4 August 1897, by a young worker, Manuel Campello Esclapez. However, local keeper of the records Pere Ibarra had a different version of the discovery: he stated that a man named Antonio Maciá, one of the workers clearing the southeast slope of La Alcudia for agricultural purposes, was the one to find the bust.
The bust measures some 56 centimeters high, and it features the head and shoulders of an elite woman. The complex headdress features two large wheel-like coils known as "rodetes" on either side of the head and face.
The statue was originally polychrome, or painted in vivid colors. Two of the colors have been identified by experts: classic natural vermillion and Egyptian blue.
Who she might have been continues to be a mystery"…
For the rest, and many more photos, click here.
Share