We would love it if someone would write a new series of novels about these fellows as perhaps they really were–quite advanced indeed….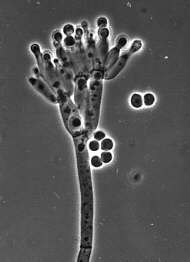 From NBC News.com,
Neanderthal Used Early Version of Penicillin and Aspirin
"WASHINGTON — Eating like a caveman meant chowing down on woolly rhinos and sheep in Belgium, but munching on mushrooms, pine nuts and moss in Spain. It all depended on where they lived, new research shows.
Scientists got a sneak peek into the kitchen of three Neanderthals by scraping off the plaque stuck on their teeth and examining the DNA. What they found smashes a common public misconception that the caveman diet was mostly meat. They also found hints that one sickly teen used primitive versions of penicillin and aspirin to help ease his pain.
The dental plaque provides a lifelong record of what went in the Neanderthals' mouths and the bacteria that lived in their guts, said study co-author Alan Cooper, director of the Australian Centre for Ancient DNA in Adelaide.
"It's like a fossil," he said…
For the rest, click here.
Share