Could this possibly be the best hotel for introverts and book lovers? The Literary Man hotel in Óbidos, Portugal has a massive reading lounge with over 50,000 books…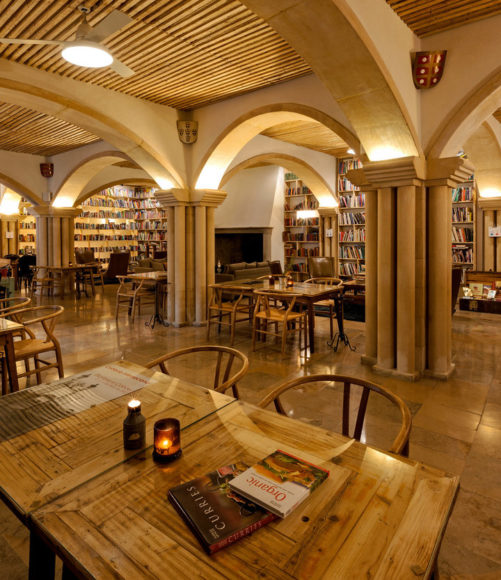 From HuffPost,
This Hotel With 50,000 Books Is A Literary Lover's Dream Come True
Oh, and there's a gin bar too.
by Suzy Strutner
"If you tend to spend your vacations reading, then this is the spot for you.
The Literary Man hotel in Óbidos, Portugal is home to about 50,000 books and counting, a manager told The Huffington Post. Some titles are available for purchase, and others are reserved for reading only in the historic hotel's massive lounge, which is pretty much the book lover's equivalent of a Caribbean island:
The Literary Man is nestled just outside the walls of the historic center of Óbidos, a charming medieval town that's recently started embracing bookishness with the addition of new bookshops and a literary festival.
Guests at the hotel can savor their reads–which range from vintage titles to best-selling fiction to cookbooks–at the in-house gin bar, in the cellar during a massage or in a variety of cozy, simple hotel rooms. Prices start at about $90 per night, but we have a feeling we wouldn't sleep a wink here…"
For glorious pictures of the hotel's bookish interior, click here.
Share