A lovely little story about some cats and their museum…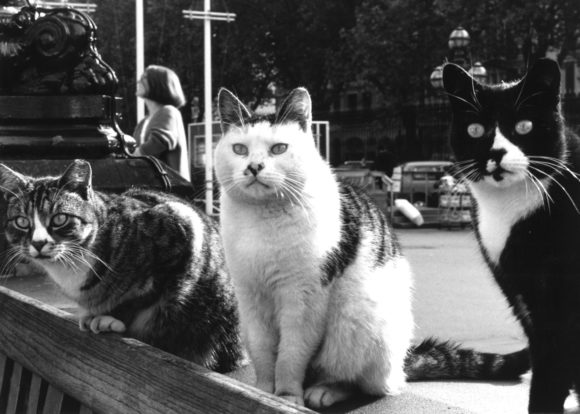 by Nick Harris for the British Museum Blog,
The purrrplexing story of the British Museum cats
There are plenty of cats depicted in Museum objects, but did you know that real cats used to live at the Museum? Digital Creative Producer Nick Harris takes us through his podcast on this surprising aspect of the Museum's history.
This is the story of how the British Museum became a cat haven, and how they eventually came to be on the Museum payroll, thanks in large part to a British Museum cleaner affectionately referred to as the 'Cat Man'.
The British Museum has been open to the public since 1759 – that's 258 years! That makes it older than Napoleon (we have one of his death masks, which you should definitely check out), older than the steam locomotive, it even predates the entire industrial revolution. But my favourite thing that the Museum is older than? Sandwiches. Definitely sandwiches.
Why am I talking about the origin date of sandwiches in a blog about cats? Well they're related, if not immediately obviously. When you're a Museum employee, you get access to many of the areas the public aren't allowed to go into, and this is one of my favourite things about working here. Because those areas are littered with outdated signs and staff notices from the Museum's history. They frequently make little to no sense at first glance, because what they relate to has long since passed, but if you dig a little deeper, they tend to have fantastic stories attached to them. And there's one in particular that had me so purrrplexed (sorry), that I had to find out more about it. It reads: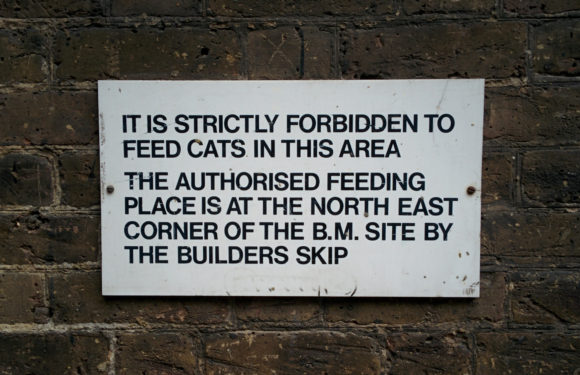 In my three years of working at the Museum I've never even seen a tin of cat food, let alone an actual cat that could be fed in an official or unofficial cat feeding area. In order to sate my cat-like curiosity I started asking some of the longer serving members of staff if they knew anything about the Museum cats.
They did. It turns out that between the 1970s and 1990s the Museum had between 4 and 7 cats – depending on what year we're talking about – kept to deter mice and rats…"
For the rest, plus a podcast on this and more photos, click here.
Share