Consider this: "…people began altering their environments for food and shelter about 30,000 years earlier than we thought."
30,000 years!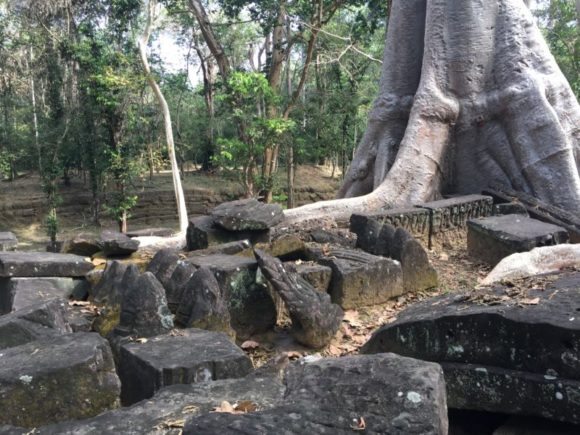 From arstechnica.com,
Paleolithic pastimes —
Evidence that ancient farms had very different origins than previously thought
Dramatic new hypothesis could change the way we understand human history.
by Annalee Newitz
"It's an idea that could transform our understanding of how humans went from small bands of hunter-gatherers to farmers and urbanites. Until recently, anthropologists believed cities and farms emerged about 9,000 years ago in the Mediterranean and Middle East. But now a team of interdisciplinary researchers has gathered evidence showing how civilization as we know it may have emerged at the equator, in tropical forests. Not only that, but people began altering their environments for food and shelter about 30,000 years earlier than we thought.
For centuries, archaeologists believed that ancient people couldn't live in tropical jungles. The environment was simply too harsh and challenging, they thought. As a result, scientists simply didn't look for clues of ancient civilizations in the tropics. Instead, they turned their attention to the Middle East, where we have ample evidence that hunter-gatherers settled down in farming villages 9,000 years ago during a period dubbed the "Neolithic revolution." Eventually, these farmers' offspring built the ziggurats of Mesopotamia and the great pyramids of Egypt. It seemed certain that city life came from these places and spread from there around the world.
But now that story seems increasingly uncertain. In an article published in Nature Plants, Max Planck Institute archaeologist Patrick Roberts and his colleagues explain that cities and farms are far older than we think. Using techniques ranging from genetic sampling of forest ecosystems and isotope analysis of human teeth, to soil analysis and lidar, the researchers have found ample evidence that people at the equator were actively changing the natural world to make it more human-centric.
It all started about 45,000 years ago. At that point, people began burning down vegetation to make room for plant resources and homes. Over the next 35,000 years, the simple practice of burning back forest evolved. People mixed specialized soils for growing plants; they drained swamps for agriculture; they domesticated animals like chickens; and they farmed yam, taro, sweet potato, chili pepper, black pepper, mango, and bananas.
École française d'Extrême-Orient archaeologist Damian Evans, a co-author on the Nature paper, said that it wasn't until a recent conference brought international researchers together that they realized they'd discovered a global pattern. Very similar evidence for ancient farming could be seen in equatorial Africa, South Asia, and Southeast Asia. Much later, people began building "garden cities" in these same regions, where they lived in low-density neighborhoods surrounded by cultivated land.
Evans, Roberts, and their colleagues aren't just raising questions about where cities originated. More importantly, Roberts told Ars via email, they are challenging the idea of a "Neolithic revolution" in which the shift to city life happened in just a few hundred years…"
For the rest, click here.
Share