Sign us up!
From Nerdist,
Calling All Witches: Museum Needs Ancient Spells Translated
by Rosie Knight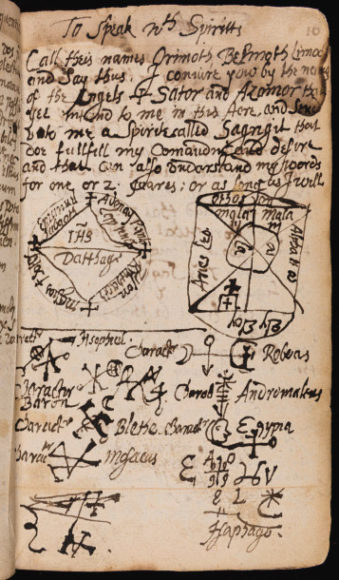 "Do you love libraries? Have a penchant for casting spells? Particularly well versed in 17th century archaic Latin and English? Well the Chicago Newberry Library might have the perfect job for you!
Crowdsourcing for spells is probably one of the coolest techno-magic surprises that 2017 has bestowed upon us, and Christopher Fletcher, the project lead, says you don't even have to be an expert to get involved. "[The initiative] is a great way to allow the general public to engage with these materials in a way that they probably wouldn't have otherwise," Fletcher told Smithsonian.com.
The three magical manuscripts are called The Book of Magical Charms, The Commonplace Book, and Cases of Conscience Concerning Witchcraft. You can explore them at the research library's online  "Transcribing Faith" portal.
Thought to be composed by two anonymous witches in England in the 1600s, The Book of Magical Charms has spells for every occasion, whether it's to cheat your friends out of some quick cash at a dice game, fix your painful period cramps or speak to your local spirit bud, this book has it all…"
For the rest, click here.
Share