As a follow-up to our recent post about a missing 1940's Bennington student, here is a bit more on the mysteries of the "Vermont Triangle" —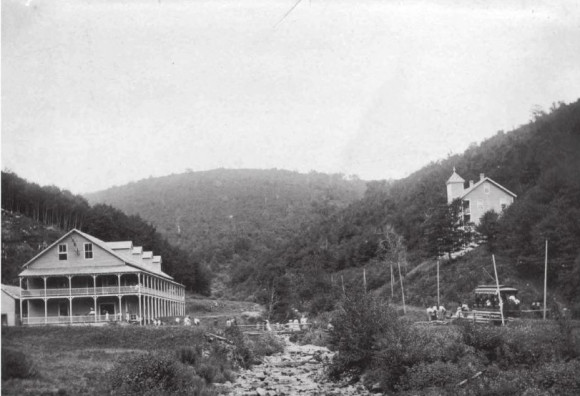 The Vanished Town of Glastenbury and The Bennington Triangle
By Chad Abramovich
"Those who know me know that I'm a huge cartography buff. That love really perpetuated when I was 10, when my mother bought me a DeLorme atlas of Vermont, and I became enthralled with it, thoroughly memorizing every detail I could. But what is it about maps that are so irresistible to me?
Maybe because of their limitless potential, and their ability to unlock the mysteries of our world. Maps tell us how things in this world relate to one another, they take data and turn it into something tangible, something understandable, and maybe something that provokes thought or feelings. Several different types of information can be conveyed at the same time, melding several different ideas into a united idea. Lines to convey topography, more lines to convey boundaries between rock layers, towns, states and countries. More lines for faults, colors for bodies of water, forest land and types of climates. Maybe it's because maps provide some sort of order, putting everything where it needs to be. Or just the opposite. They've always helped me make sense of my thoughts and ideas, and even draw ideas from things that haven't been categorized or plotted yet.
I loved getting to know the great state I lived in. But one place really stood out to me.
A perfect square, that yellow dotted line indicating it was the boundary of a town, with the word "Glastenbury" printed inside. But inside the square, there was nothing but contour lines, indicating several mountains and rugged wilderness. I was enthralled by the fact that this town apparently had nothing in it. In the very top left corner, in small print, was the word "Fayville", plotted on a dotted line that seemed to be a secondary road, meandering its way from Shaftsbury deep into the hills, and ending in the middle of nowhere. Even for rural Vermont standards, this was pretty desolate. I knew there was something different about this place, it challenged my young and naive view of the world. Why wasn't there anything in Glastenbury like other towns around it?
It had a mystery to it, and I wanted to know more…."
For the rest, click here.
Share